Dream class (Before and After School Program)
ー Dream class ー
As part of child care support, we have extended childcare (Dream class) after regular school hours. You can use this service if you do not have enough time at work, or if you want to store your child in an emergency such as a sudden business event. As the younger children and older children spend time together, it will be a fun time to see the big child watching the small child's face and the small child playing with the big child and playing with each other. I will.
ー Fiscal 2022 results ー

Time
Mon, Tue, Wed, Thu, Fri Fri Up to 6:30 pm after nursery
On Saturday, there is no Dream class.
Early morning child care 7:45 am-9 am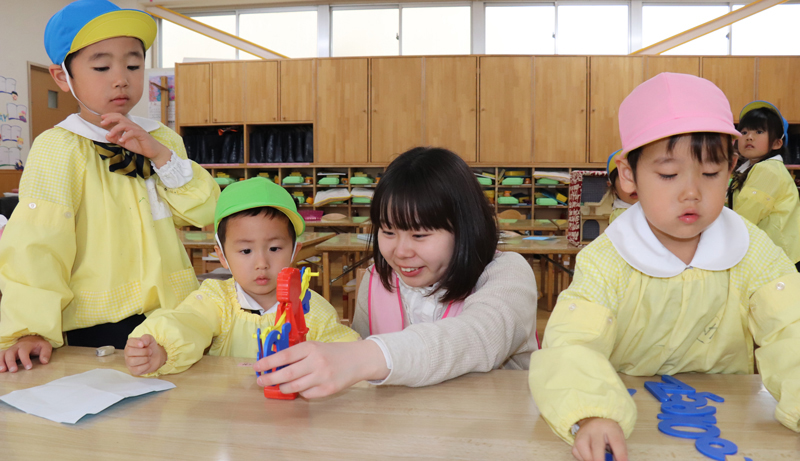 Opening day
From the day after the admission ceremony, on weekdays with childcare.
However, we will not open the day of the excursion, the day of the athletic meet and the presentation.
Specifically, please refer to garden.