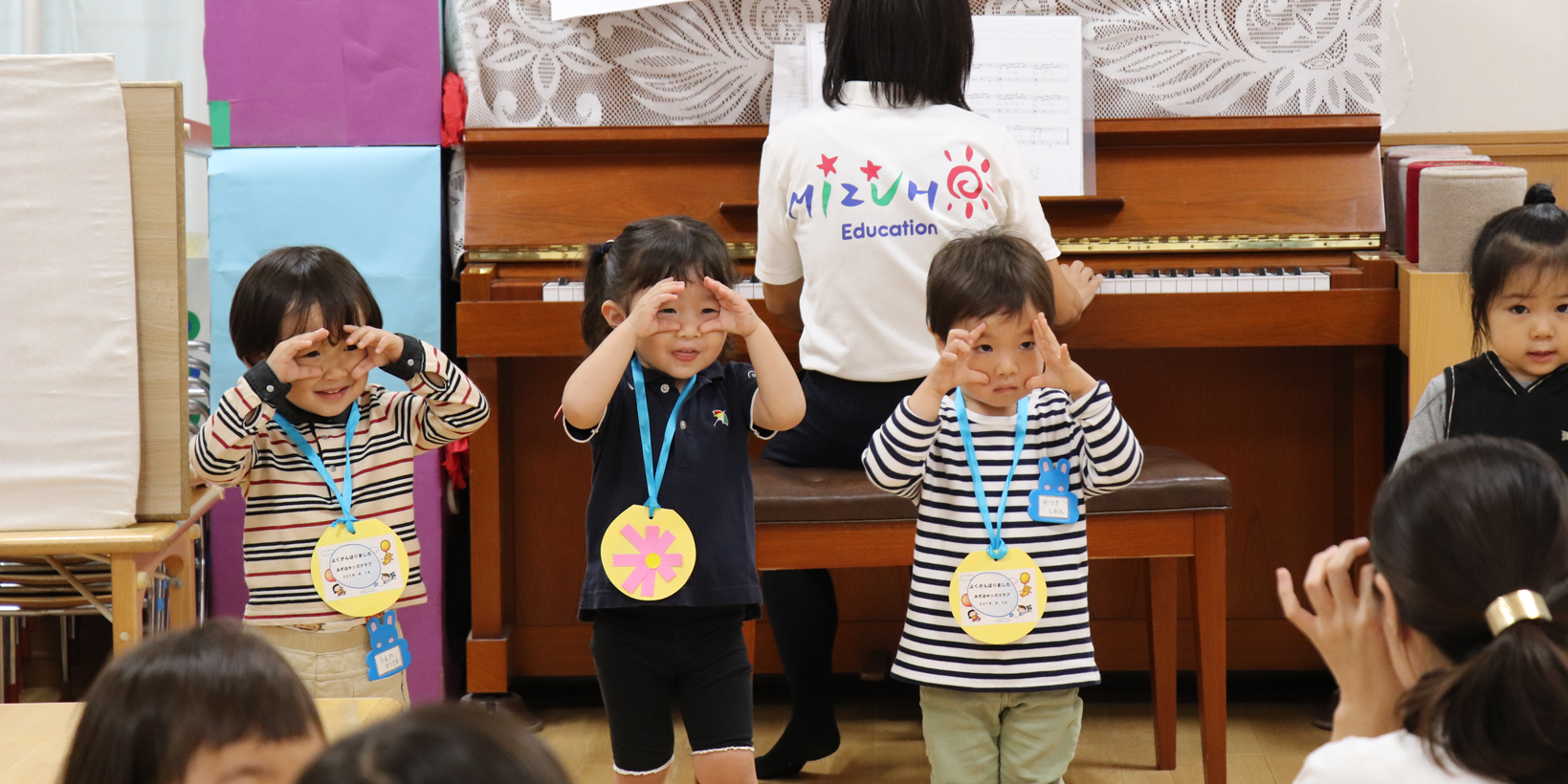 Would you like to have quality time with your child?
Why don't you spend a nice time at the facility provided by Mizuho Kindergarten for pre kindergarten children.
The children will be happy to have more friends to play with
and the mothers can share their opinions about child care with other mothers.
It will be a homey atmosphere for everyone!
Let's Smile!

Place

Mizuho kindergarten(TEL.03-3922-1208)
Target person

Children born from April 2, 2016 to April 1, 2017
Recruitment of essential points

January 8th (Tuesday)-February 26th (Tuesday),
* It will be accepted from 9 to 16 weekdays.
※ January 12 (Saturday) and February 16 (Saturday) will be from 9 o'clock to 12 o'clock.
※ January 28 (Mon) will be closed for the event fee.
※ There is no distribution as it will be closed on Saturdays and Sundays and public holidays other than the above.
Acceptance
(application form submission period)

February 4 (Mon)-February 26 (Tuesday),
※ We accept at the kindergarten window
※ It becomes reception desk from 9:00 to 15:00 on weekdays.
※ Saturdays and Sundays and public holidays are closed.
selection

Saturday, March 2, 2019


Aside from the Kids Club, the place for contact for pre-school children is called "Mizuho Kids Park" and will be held on the following dates.Please enjoy parent and child exercises and dance with the teachers.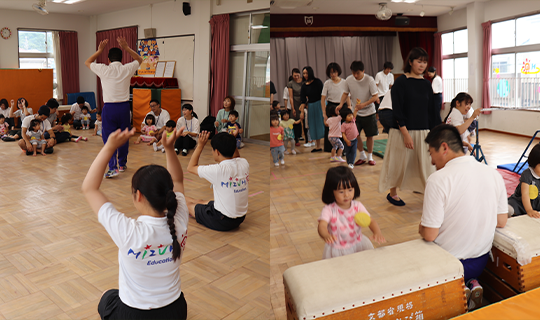 Target age
Children born from April 2, 2016 to April 1, 2017
Fee
One time 500 yen (*4/25 There is no entry fee for excursions.)
(If you belong to a kids club, there will be no entry fee.)
How to apply
Please book your desired course by the website or by phone within the reception period.
Please note that you can not apply for the day.
※ One parent will participate.
※ If you are absent due to poor health etc. on the day, please contact the garden.
Phone number & ensp; 03-3922-1208
Receiving started
Telephone reception: 6/24 9:00 start
Reception from the web: 6/24 11:00 start
Date
Time
Place
Application acceptance period
Saturday, July 6, 2019
A course 9:30-10:20
B course 10: 40 to 11:30
Mizuho Kindergarten Hall, Garden
6/24 (Mon)-7/5 (Fri)

(Remarks)
* The application acceptance time by phone will be from 9:00 to 16:00. Also, there is no reception on Saturdays and Sundays.
* There is no reception on June 3rd (Mon) due to event holidays.